Mayflower Antiques – Specializing In Works Of Art From The Renaissance & Baroque
Periods.
As the Renaissance spread across Europe during the 16th and 17th centuries regional and cultural differences were reflected in the objects produced. Traditional materials such as gold ,silver and glass used in workshops were supplemented by the import of exotic woods and materials, such as ivory, tortoiseshell and mother of pearl from newly discovered and colonized lands in the East and the Americas. As princely Courts vied to acquire and display ever more unusual and exquisite objects, their status was elevated to works of art and their creators from artisans to artists. Travellers were inspired to collect such 'curiosities' to exhibit in their homes, leading to the idea of a museum housing 'a collection of collections'.
It is our fascination and excitement for all of these influences that we seek to represent in our collection. Our cargo continues to expand, and we are achieving good results from our international networking and use of social media. We continue to maintain our uniqueness in this exciting period of history. All of our Special Antiques are steeped in history from the past.
We are delighted to present our new Catalogue 'The Art of Drink'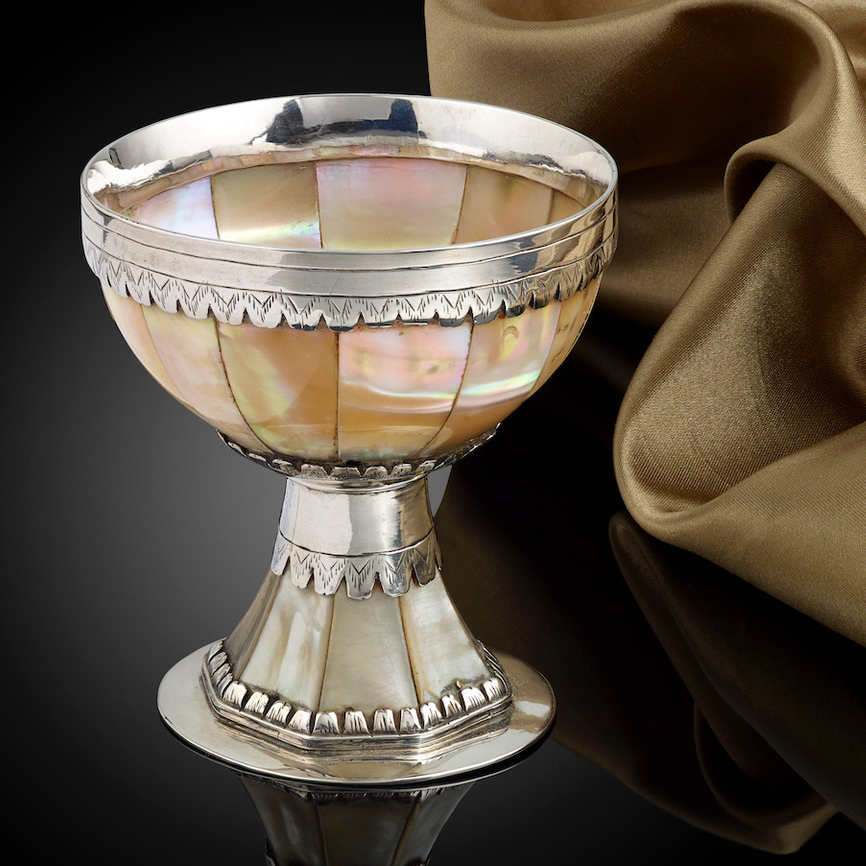 ---
Click on the images below to view the cargo of Mayflower…